Initial Consultation:   First initial visit with one of our employment and resume professionals (via telephone or in person).  At this initial appointment we will discuss what your strengths and weaknesses are, and what employment goals you have for the future.  We will decide what services you would like to obtain, and construct a plan for going forward.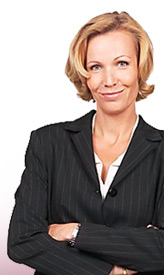 Duquin Consulting Group

"Superior resume and job transitioning services"

Interview Coaching:  An employment and staffing professional will sit with you one-on-one to conduct mock interviews.  In this portion we will give you the tools needed to overcome those difficult interview questions, tips for the interview, and strategies for calming your nerves.

Cover Letter & Resume:  As the client you will sit one-on-one with one of our resume professionals, where you will work together on a draft of your working background.  Once the resume professional thoroughly understands your skills, they will construct a final copy of your resume.  As the client, you will be able to choose from over 15 different resume templates, of how you would like your resume to appear.

Depending on the position that you are applying for, your resume professional will help you in constructing a position specific cover letter; which will increase your chances for landing the interview.

Taking It To The Next Step:

- Networking and job hunting tips

- Sitting with one of our professionals and constructing a     strategic business plan, to bring with you on your next       interview.  This tool  has been proven to set our clients     apart from the applicant pool, and has been credited           with landing them the job.

- Tips on navigating the job boards

- Tips on how to tailor your resume, so that it is job               specific to the position you are applying for